We are always of the view that the basic needs of man should not be subjected to any economic principles. They should be made available at no cost, or at the least cost possible, to every breathing soul on this planet.
Whatever the arguments and motivations to the contrary, the idea does work.
Welcome to the Spanish town of Marinaleda.
Equal Wages, 15 Euro Homes, And No Cops. A Utopia Coming To Life: Marinaleda
As the whole world deals with terror, discrimination, racism, poverty and much more, a perfect mini-world is established in Spain.
Located in Andulus, connected to Sevilla in Spain, Marinaleda shows us how utopias can come to life. What makes this little town so different is the way it's run.
Having more than 3000 residents, Marinaleda runs on complete socialism for over 30 years and has the nickname of "A Utopia for Peace".
Marinaleda is a small town in Southwest Spain, connected to Sevilla. It's not a big town with only 2748 people living in it according to 2014 data.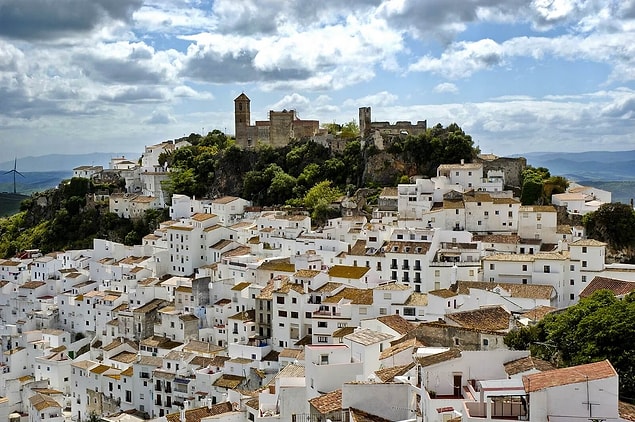 It has a deep story, reaching 5000 years ago to Neolithic times.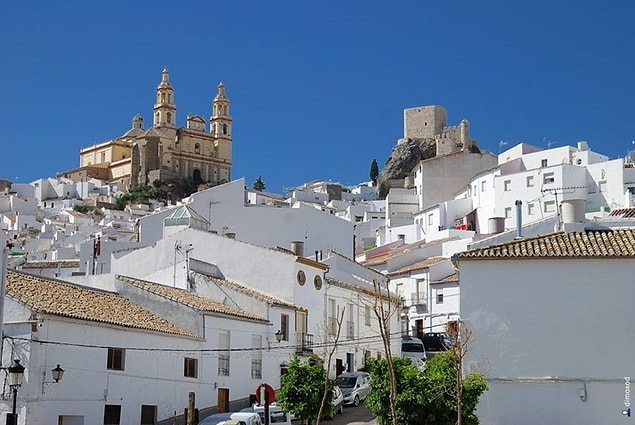 The way Marinaleda is governed makes it so different!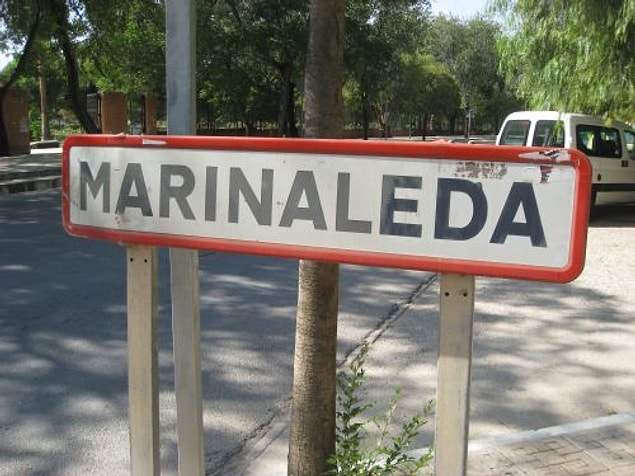 Over 30 years, socialist leader Manuel Sanchez Gordillo has been in charge.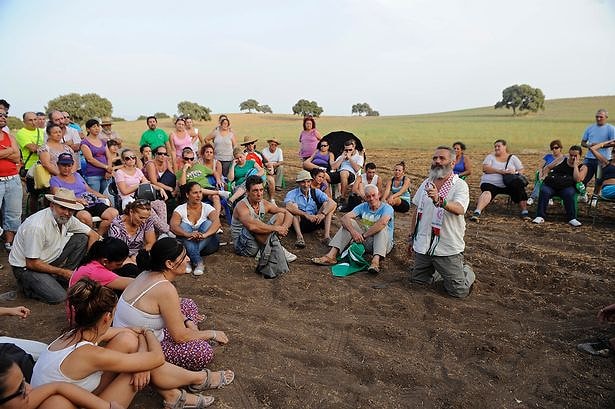 Marinaleda's story goes back to 1975 when the fascist leader Franco fell.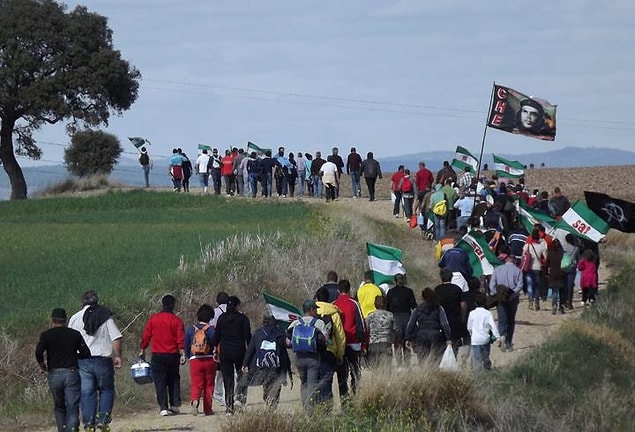 After years of striking, invasions, standing up and more, El Humoso, a 1200-hectare land was socialized in 1991.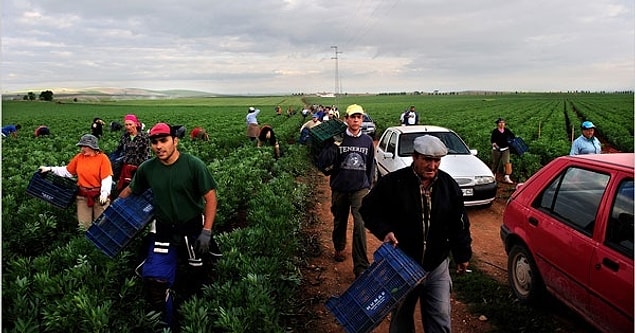 Farmers run these farms and free-range lands.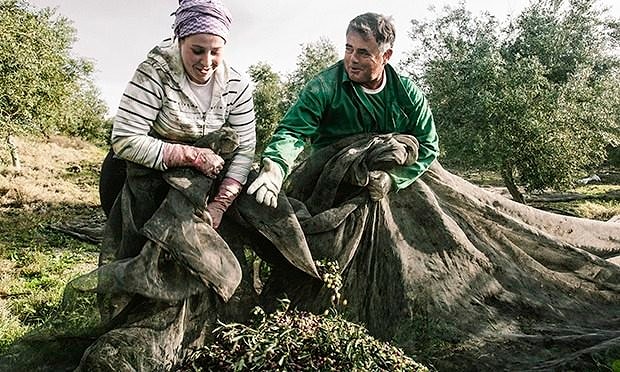 They have olives, oranges, wheat, broccoli and much more vegetable range available to grow.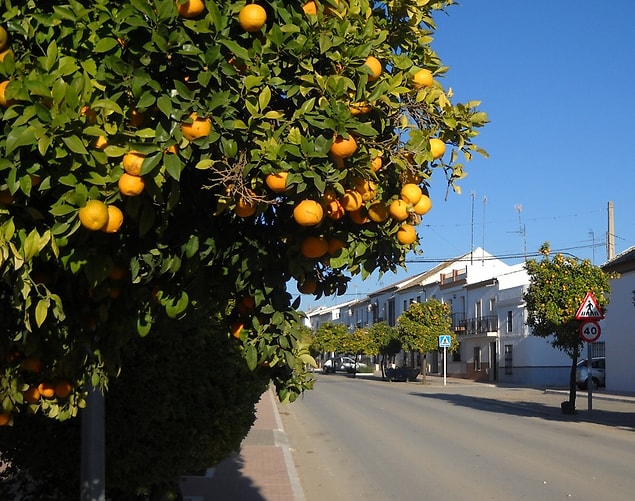 "Our purpose is to create jobs, not profit."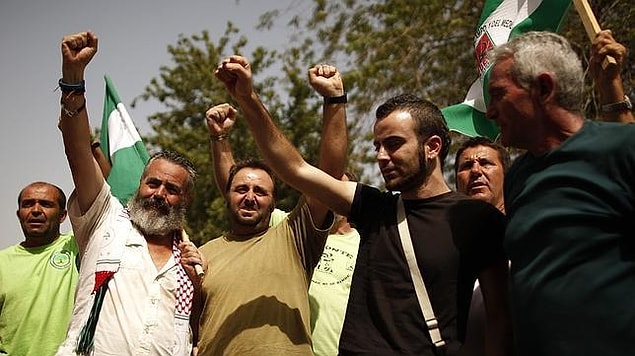 Around the end of '70s, more than 60% of the population in Marinaleda was unemployed. Now the unemployment rate is 0%!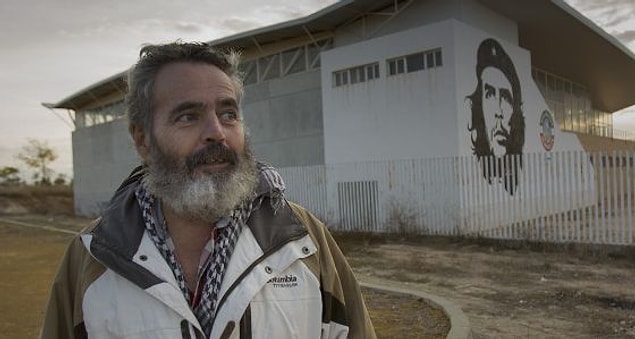 "Build it yourself!" program allows residents to have their own places for only 15.52 Euros a month as long as they work towards building it.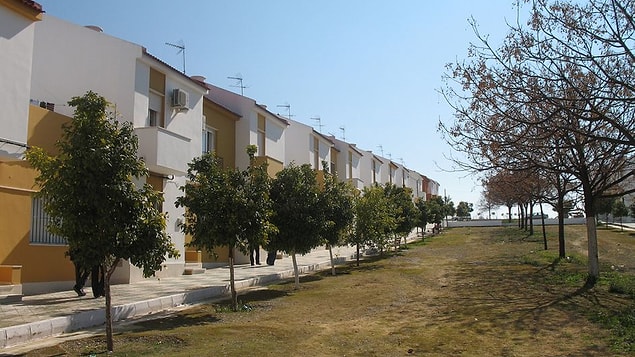 Education follows the regular subjects in the area but they have further "citizenship" and "farming" classes to educate the kids towards their future.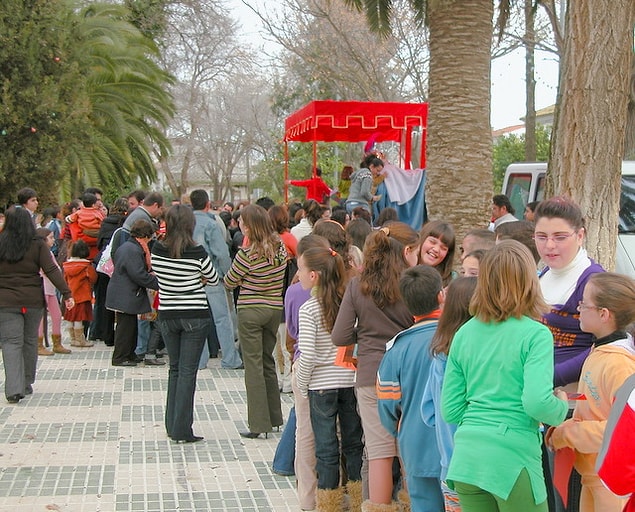 … AND THERE ARE NO COPS!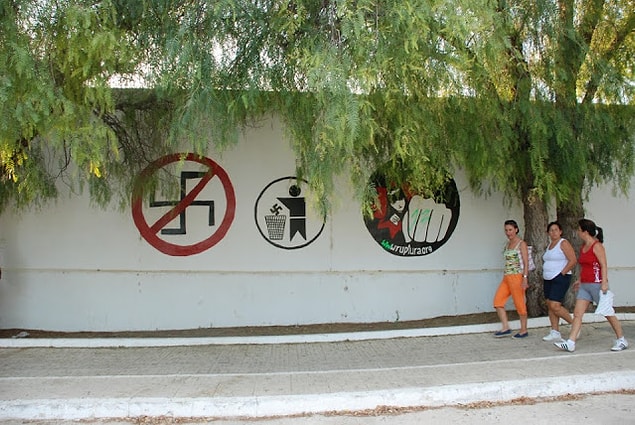 Charismatic leader Gordillo has the nicknames Don Quixote and Robin Hoods for the things he achieved.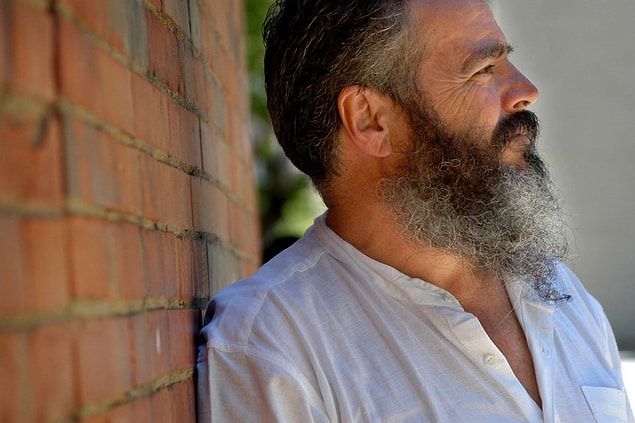 Free, peace, equal and righteous living…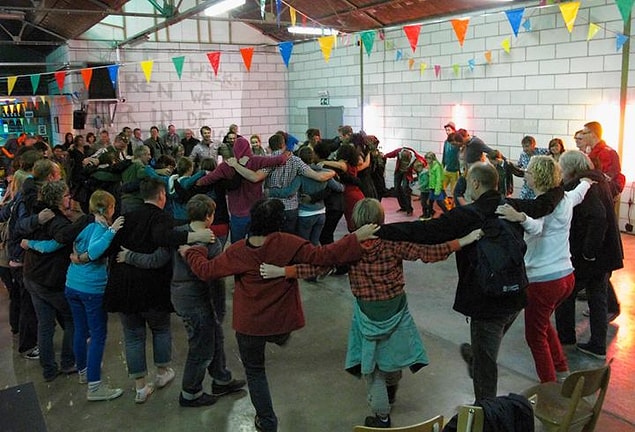 Free, peace, equal and righteous living…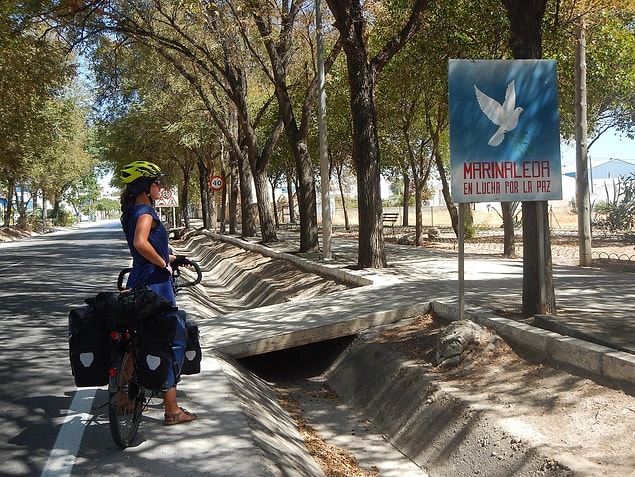 Many people see Marinaleda as a utopia. But is it really a utopia if it's actually real?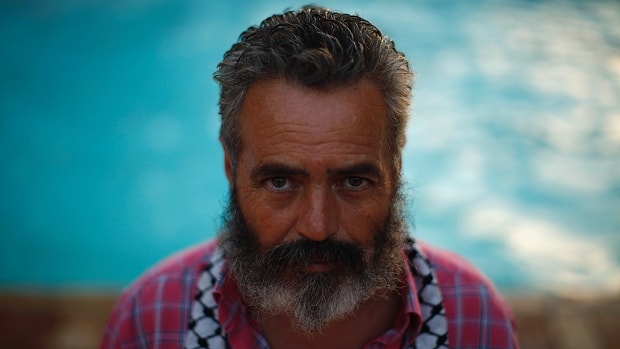 It is unusual to come across a town website with menu items like "struggles (successes)," "social democracy" and "utopia." But there aren't many towns like Marinaleda.Located in rural Andalusia in southern Spain, Marinaleda is a settlement of 2,770 inhabitants that has been run as a farming cooperative since 1989. But the town's olive groves and 3,000-acre ecological farm are not its only innovative elements.

Workers at a farming cooperative in Marinaleda, Spain. Source: New York Times
Marinaleda has virtually full employment, in a country where over a quarter of the population is unemployed. It also has wage equality and communally owned land. The majority of the town's housing was built through a mix of government subsidies and future residents' sweat equity. About 450 days of labor during construction enabled rents of 15 euros per month.
The resulting houses have three bedrooms, a bathroom and a garden of 100 square meters. The garden is an adaptable space that can be built upon in the future. Marinaleda's residents have access to a variety of social services, including free home care for the elderly, cheap nurseries and sporting facilities. These are financed through cooperatively run farms and factories.

Marinaleda's subsidized resident-built housing. Source: Spatial Agency
Yet the town's transformation over the past decades has not been without controversy. Behind both is Marinaleda's mayor, Juan Manuel Sánchez Gordillo, who has held office since 1979.
He has been a committed militant for decades, deeply involved in the labor movement and a deputy with the United Left political party in the Andalusian Parliament. Sánchez Gordillo recently made it into the English press for his role as the "Spanish Robin Hood" and his march to convince other mayors in Spain to ignore austerity measures.

Mayor Juan Manuel Sánchez Gordillo. Source: Contrainjerencia
For Sánchez Gordillo, it is as simple as this: "An agrarian revolution is necessary. … In Andalusia, five percent of landowners own 50 percent of the land. Land needs to be expropriated from the large landowners."
He and others occupied land in Marinaleda in the late 1970s. After fines, detainment, jail time and threats by the authorities, they won their battle in 1991, when the regional government purchased the land, owned by the Duke of Infantado, and leased it to Marinaleda's cooperative.

Occupation (left) and house building (right). Source: Marinaleda municipal government
On the face of it, the Spanish town of Marinaleda is indistinguishable from any other in its region. Nestled in the picturesque Campiña valley, the surrounding countryside is made up of rolling green hills, miles of olive plantations and golden fields of wheat stretching as far as the eye can see. The town is pretty, tranquil and typical of those found in Andalusia, Spain's poorest and most southerly province.

It's also a democratic, anti-capitalist village whose mayor actively encourages shoplifting.
Since the financial crisis began in 2008, Marinaleda has shot to fame — and so has its maverick mayor Juan Manuel Sánchez Gordillo, who earned the nickname,"The Spanish Robin Hood," after organizing and carrying out a series of supermarket raids in a direct action protest last August. Basic groceries such as oil, rice and beans were loaded into carts, wheeled from the store and taken to a local food bank to help the poor, as helpless cashiers looked on, some crying.
In an interview after the event, Gordillo, the democratically elected mayor since 1979, said it was not theft, but a non-violent act of disobedience.
"There are many families who can't afford to eat," he argued. "In the 21st century this is an absolute disgrace. Food is a right, not something with which you speculate."
In this province alone there are 690,000 empty properties due to bank foreclosures. But not in Marinaleda, because Gordillo has a solution: anyone who wants to build their own house can do so for free. Materials and qualified workmen are provided by the town hall, and the generous allowance of 192 square meters means the homes are spacious. Families then pay just 15 euros ($19) per month for the rest of their lives, with the agreement that the house cannot be sold for private gain.
In Andalusia, unemployment now stands at 37 percent (a staggering 55 percent for young people). But Marinaleda, population 2700, has virtually full employment through the town's farming cooperative, where laborers earn equal wages of 1200 euros ($1600) per month. Here, in a region where 1 in 3 people are unemployed, this achievement cannot be understated.
"We need to rethink our values, the consumer society, the value we place on money, selfishness and individualism," Gordillo remarks. "Marinaleda is a small example, and we want this experience to extend throughout the world."
Any revolution or radical departure from the established norms, however, is always subject to criticism from the pseudo-objective mainstream media owned by the offended party, i.e. the capitalist Oligarchy themselves.
Critics note that while Marinaleda is portrayed as a Communist oasis (although a more accurate description would be Socialist), it depends heavily on money from the regional and central governments it decries. They say that the mayor has succeeded in dividing up misery rather than creating wealth by promoting low-productivity farm jobs. Others say the political atmosphere in Marinaleda is stifling and that the mayor has ostracized his opponents.
Anthropologist Salvador Becera from the Center for Andalusian Studies in Seville noted that, while Sánchez Gordillo has "brought social equity to an uneducated, economically oppressed community," his agriculture-based vision is anachronistic. "Right now, they can puff out their chests because the economy is in crisis," Mr. Becera said. "But what if they had the chance to get rich? Then who would stay in this little paradise that Sánchez Gordillo has created?"

Public service announcements. Source: Spatial Agency
The crisis in Spain shows little sign of abating anytime soon. If one believes that the country's current system faces inherent ecological, social and economic crises, then Marinaleda — while not utopia — can certainly provide inspiration.
Credits:
If it is possible for these people to achieve such a great feat using only the oldest form of industry, i.e. agriculture, the full employment of all scientific discoveries over the last 200 years should allow us to do even better, and perhaps silence the critics for good.
There's a reason why the Rulers of the Universe are still allowing us to hit the streets and protest about everything, i.e. they know exactly that it would lead to nothing.
But if we start doing the action of solving the economic problems head on by establishing a separate system among ourselves, like the methods being described above, that's when they come knocking at our doors and threaten us with police brutality because that would spell The Enterprise's total demise. But we must persist if we are to survive.
It is always up to us to decide which way we want to go from here.